---
Deoxidized Lathe Rough, according to the size of the finished product, reserve different size allowances
The steel ring after the ring is loaded into the machine tool, and the rough turning of the machining is carried out. Various groove raceways are turned out, and the steel ring is fixed on the gear milling machine to cut teeth. The main purpose is to make the shape of the ferrule after the final product the same, creating conditions for the later grinding machine processing.
Ultrasonic flaw detection is to perform ultrasonic flaw detection on forgings after rough turning to detect whether there are pores, slag inclusions, laminates and other defects inside the material.
According to the special requirements of international or customers, the forgings after rough turning are quenched and tempered to improve the overall mechanical properties. Quenched and tempered hardness test.
---
---
---
---
Quenching will be improve the strength,hardness wear resistance, fatigue strength and toughness.
The heat treatment process is to subject the forged and machined bearing ring to high temperature treatment, which directly affects the uniformity of carburization in the bearing ring, improves the wear resistance and hardness of the bearing, and also affects the reliability and life of the bearing.
After quenching, a tempering stabilization treatment is carried out to reduce subsequent processing deformation and reduce the risk of raceway cracking.
---
---
Making the teeth according the customers requirment
In order to meet the tooth strength and service life, high-frequency quenching is carried out on the tooth surface, tooth heel and tooth top according to different needs.
Hardness HRC40-55, depth 1.5mm, after quenching, tempering stabilization treatment is carried out to eliminate quenching stress, reduce the risk of cracking in the quenched part, and perform hardness and crack detection at the end of stability.
---
---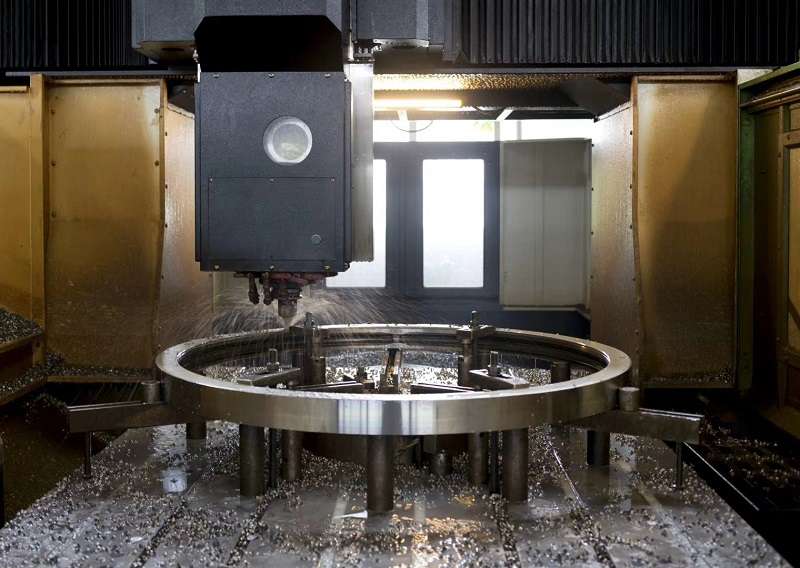 ---
---
When drilling the slewing bearing, the center and cutting angle should be determined, and the drilling machine, hand-held electric drill and hand-operated drill should be selected for operation.
During the process, the chord length, wall thickness, aperture and other items are controlled and corrected in time, and the threads with high precision requirements are inspected.
---
---
Finishing is to trim the fine parts of the bearing roughly formed after drilling
to ensure the refinement of the appearance.
Finishing has an effect on the rotation flexibility of the bearing and the precision of the bearing surface. Once again, the raceway surface of the steel ring is refined.
Modify the deformation caused by the previous process. Effectively control the ellipse, wall thickness and flatness of the ferrule.
---
---
---
---
Assemble parts (outer ring, inner ring, roller, cage) processed through various processes, such as inserting steel balls, spacers, and inserting butter seals. Rotation detects whether the rotation is flexible and there is no abnormal noise.
---
---
After the assembly is completed, Inspecter check the various indicators according the drawing and make detailed records at last.
---
---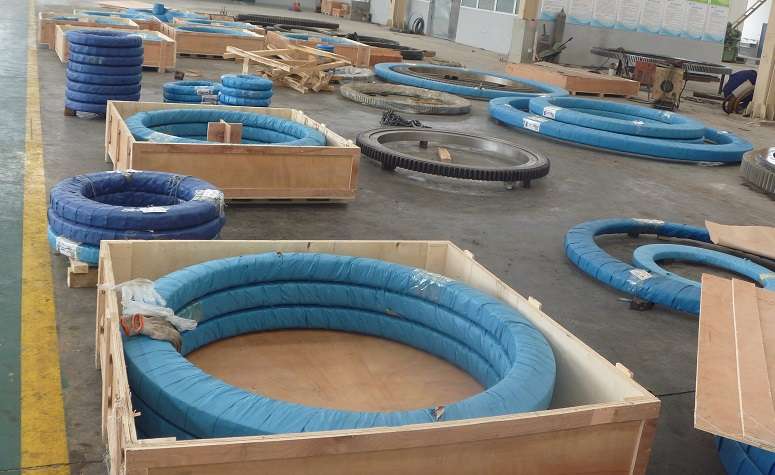 ---
---
The qualified bearing are cleaned, greased, packaged, crated, and shipped to the customer with related certifications.
---